We conduct research, prepare feasibility studies and manage development projects.

Our main focus is environmentally friendly technologies and innovations those could reduce greenhouse gas emissions and achieve greater resource efficiency.

Environmentally friendly production processes and services expected to move from a linear lifecycle (extract-consume-waste) to a closed-loop process so that optimization of resources involved a full lifecycle from extraction of raw materials or natural resources to production and distribution processes, consumption and final disposal, reuse or recycling.

We conduct profound analysis of competitive environment and objective appraisals of resources to identify sustainable long term goals. For the purpose of value maximization we prepare feasibility studies.

Identified alternative strategies are evaluated by forecasting cash flows. Moreover, we assess costs and benefits of the leverage into capital budgeting decisions.

We may also assist with getting financial support for innovative techniques, products, services and practices. The projects should aim at reducing environmental impacts, increasing resource efficiency or improve environmental performance of enterprises.

Set meaningful performance targets that could be measured and monitored facilitate management, improve decision making and coordination of actions.

Moreover, integrated financial analysis with strategic analysis enables us to manage uncertainties and lead projects according to changed circumstances.

We aim to increase strategic flexibility of projects by introducing decision making points at multiple stages and consider an array of further options: to delay, modify, scale up, or abandon the project.

According to the project's development stage and objectives, we may find business partners.
Sustainable Development
14 March 2013
The First Step to Succeed ot the Last Chance to Survive - an Invitation to Sustainable Development
Please Share!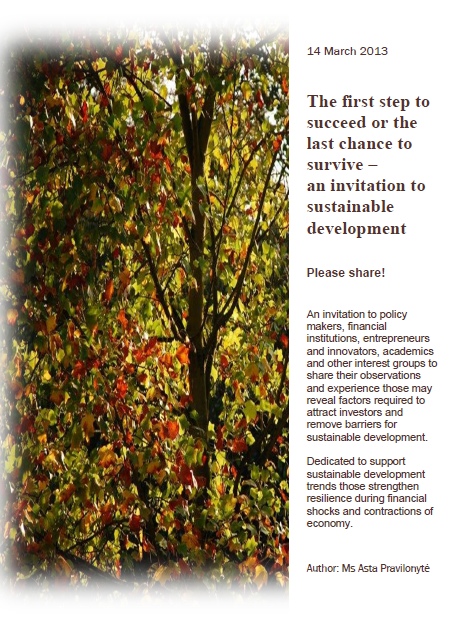 Water Industry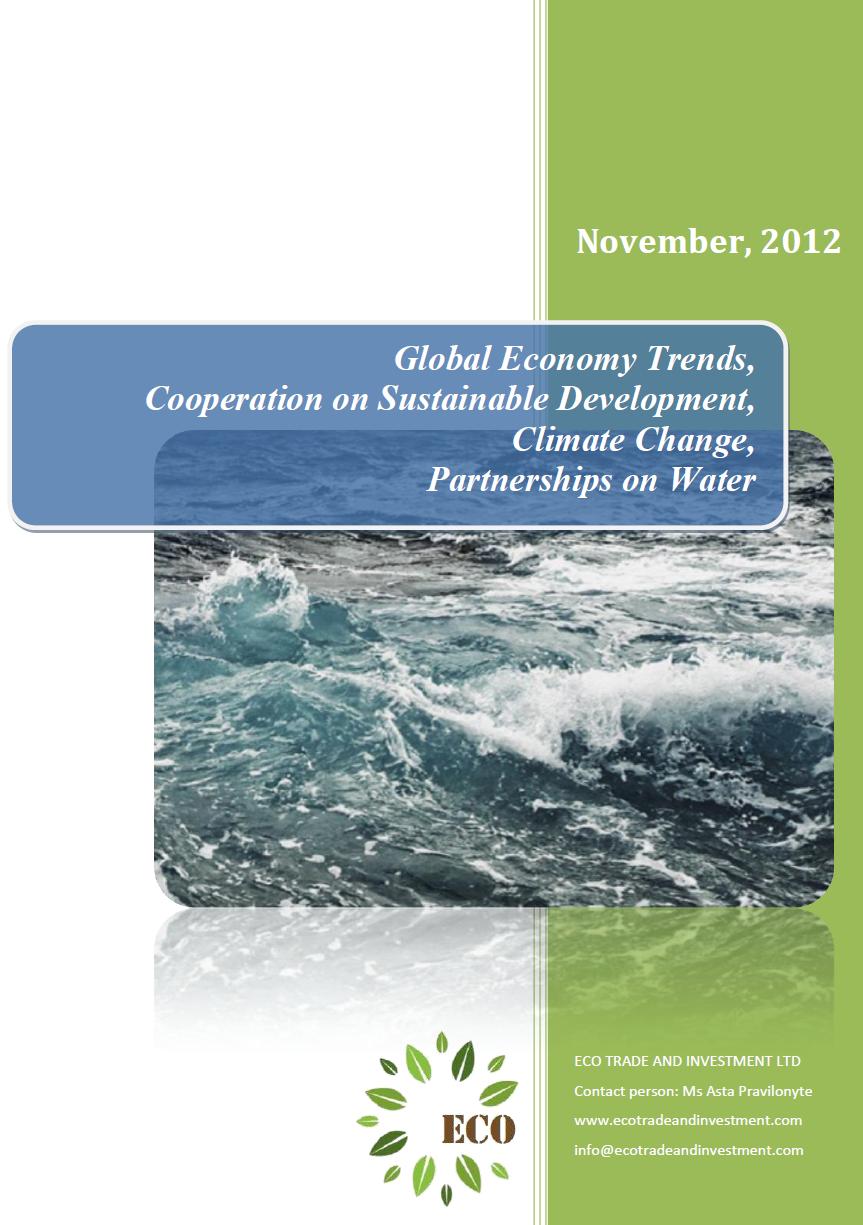 Energy Industry
Renewable energy technologies
Building Industry
Search of Development Sites/Regeneration Areas
Designing and Building Passive Houses
Reconstruction of Houses
Properties for Sale